About OMAN
---
Destination Oman, a sultanate in the Middle East on the south eastern edge of the Arabian Peninsula, bordering the Arabian Sea, the Gulf of Oman, and the Persian Gulf. It is bordered by Saudi Arabia, the United Arab Emirates and Yemen, and it shares maritime borders with Iran and Pakistan.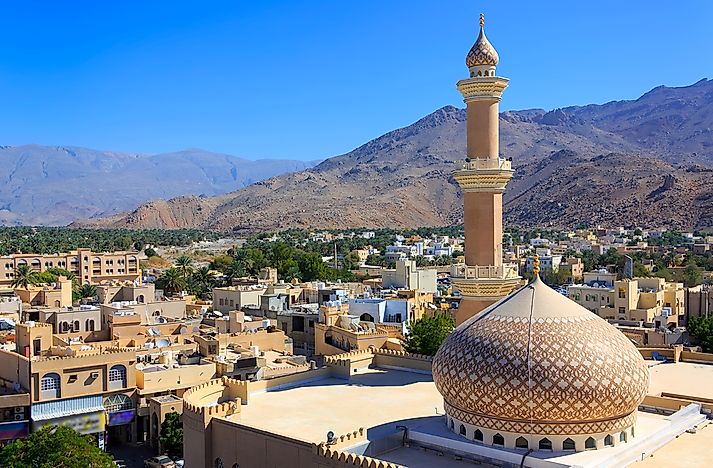 The oldest independent state in the Arab world was a sultanate known as Muscat and Oman until 1970, the country was the most influential power in the region during the 19th century, it controlled Zanzibar and other territories. Since the late 19th century, it has had strong links with Britain. 
Oman covers an area of 309,500 km², making it slightly smaller than Poland, or about twice the size of the US state of Georgia.
The country offers a variety of nice topographic features, there are valleys between rugged mountain ranges in north and south, and large stretches of a vast plain of gravel desert laced by wadis with large pools of water in its center. Oman's main cities line up neatly along the coast.
Today the country has a population of of 4.5 million people (in 2017), of whom 55% (2.5 million) are Omanis. Capital and largest city of Oman is Muscat (pop. over 600 000). Spoken language is Arabic (official). The majority of Oman's population is (Sunni) Muslim.